Eau Claire Chiropractor | Radiant Health Chiropractic
Chiropractic Care That Gets Results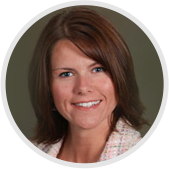 Thanks for visiting our Eau Claire practice!
When we work together as a team, chiropractic helps many of my Eau Claire patients, as well as my patients who live in Altoona, Chippewa Falls, Elk Mound and Bloomer. I live my dream every day by being the best Chiropractor I can be to all my patients.
As a chiropractor, I get to help people who suffer from a variety of health issues. Naturally, chiropractors help traditional neck and back problems, but chiropractic has also produced wonderful results with a variety of problems you wouldn't normally associate with the spine.
I am totally enthralled with the inter-connectivity among spiritual, physical, mental and emotional heath and the way in which they work together to keep the body healthy. Combining chiropractic care with these things can get amazing results!
Find out why other Eau Claire-area residents are choosing the chiropractor committed to patient education and understanding in Eau Claire.
Call our Eau Claire chiropractic office to arrange a consultation today and find out if you're a good candidate for today's chiropractic care!
Dr. Tammy Amoth | Chiropractor, Eau Claire | (715) 838-9432